Meet the Ruby Nozzle!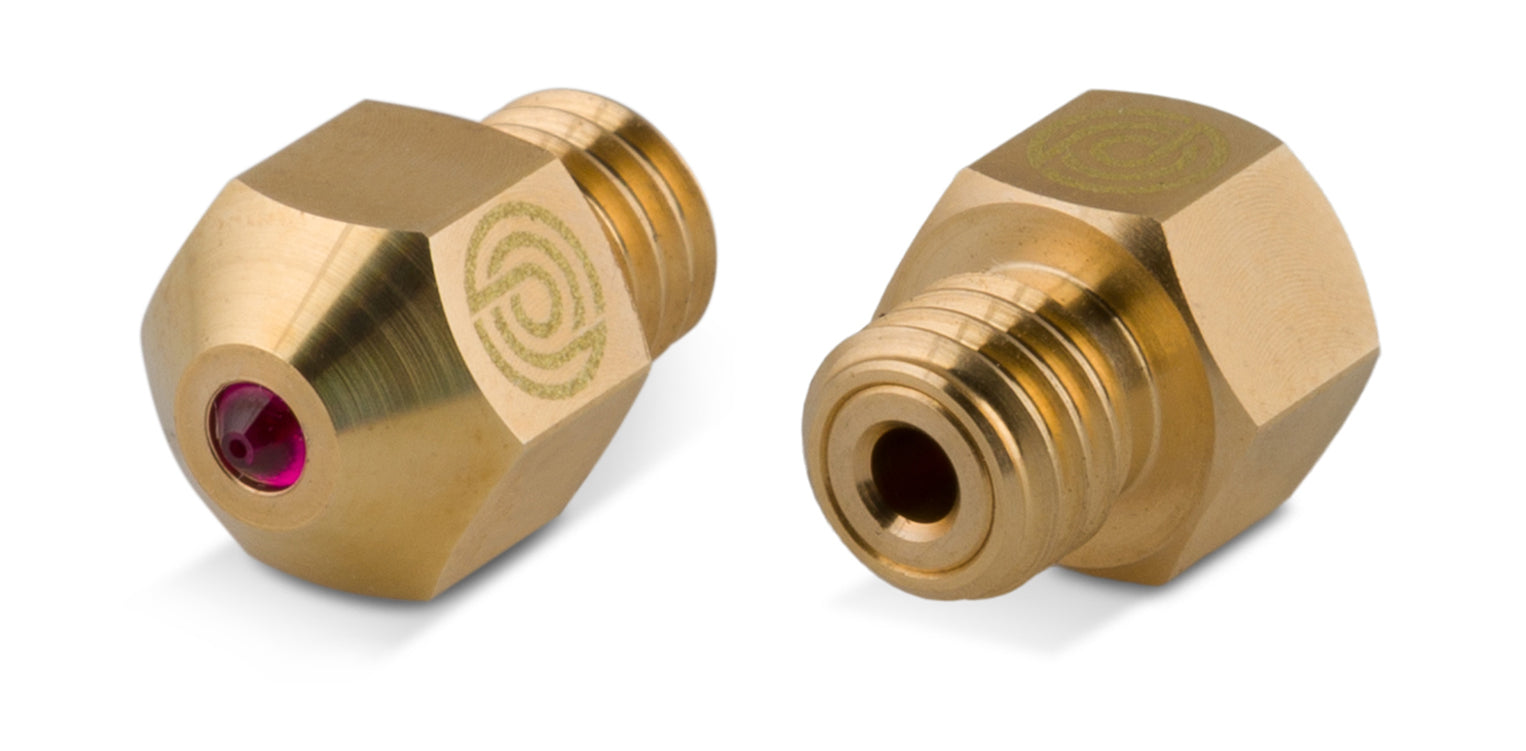 The PrimaCreator Ruby Nozzle is the latest addition to the range of PrimaCreator nozzles.
A regular brass nozzle is most often recommended as they have a superior conductivity when it comes to heat. But a brass nozzle has its draw backs. If you want to print with an abrasive material like carbon or glow in the dark filament a regular brass nozzle will wear out in a very short time.
This is why you can choose to use a hardened steel nozzle, it will not wear out as quick as a brass nozzle but it´s made of steel and as a material it´s not optimized for being used as an "every day nozzle" due to the fact that the heat conductivity isn´t as good as in a brass nozzle.
The most logical solution would be to have the best of both worlds.
Enter the PrimaCreator Ruby Nozzle.
In the best nozzle we ever produced we have the same high-quality brass as in our regular nozzles but in addition to this we have also added a small ruby gemstone at the tip of the nozzle. This transforms a regular brass nozzle to a nozzle you can use with your standard filament like PLA, ABS, PETG and so on to the more abrasive ones like carbon filled filament, metal, glow in the dark, wood, well, most types of "nozzle killer filament" you can think about that are currently on the market.
Finally, you can use one nozzle for all your materials!


Why should I use a ruby nozzle?
All filaments, one nozzle
Extreme durability
Perfect for very abrasive filaments like carbon, glow in the dark, glass fiber, metal, wood.
Perfect diameter without jagged edges equals better print quality